Getting a divorce can be an emotionally excruciating process. After all, it's not a simple task to sort through years or even decades of a life built together and untangle all the knots of shared family, friends, properties, accounts, and more. To add insult to injury, divorce is a notoriously costly endeavor, with the average cost in the U.S. hovering around $13,000 per spouse.1 Between paying for lawyers, court fees, appraisals, accountants, and other related professional services, expenses can add up very quickly. 
Luckily, there are several ways to cut costs significantly. Here are six strategies that will help keep divorce costs low. 
Table of Contents
1. Choose Your Divorce Process Wisely
The quickest way to rack up an insurmountable bill is by taking your divorce into the courtroom. While litigation may be necessary for some couples who just can't seem to reach any kind of agreement, pursuing an uncontested divorce or a settlement agreement outside of court is highly recommended for those who can be somewhat amicable and want to soften the blow financially. If the latter description sounds more like you and your soon-to-be ex, there are a few cost-saving routes on how you can pursue the divorce:
Uncontested DIY Divorce
When a divorce is uncontested, it means that both parties of the marriage agree to all the terms of the divorce and have no remaining conflicts regarding property division, child custody, alimony, and more. As such, it offers a streamlined paperwork process and is typically granted more quickly than other methods. Without the legal wrangling, it is not necessary to hire legal representation for an uncontested divorce. You will save loads on expensive attorney fees and other related court costs.2
Mediation
It may take some work for both parties of the marriage to get on the same page regarding all the terms of the divorce. One cost-saving option is to hire a neutral third-party mediator who listens to both sides and helps reach a mutual agreement on any pending issues outside the court system. The average cost of private mediation ranges from $500 to $1,500, while some community-based resources may offer even more affordable services.3
Collaborative Divorce
In a collaborative divorce, also known as collaborative law, each spouse hires a lawyer who will represent their interests in private four-way meetings to negotiate a settlement agreement. While this route is pricier than uncontested or mediation divorce due to associated attorney costs, it is still significantly more affordable than a litigated case. The only caveat is that if the parties cannot reach a settlement and end up having to go to court, the lawyers contractually withdraw from the case, leaving you back at square one. This is due to a clause in their representation agreement that they cannot represent the parties if the case requires litigation. By guaranteeing that they don't get a bigger payday if their client goes to court, it incentivizes lawyers to help clients as much as possible outside of the courtroom.4
2. Choose Your Divorce Attorney Wisely
Though the job title may read the same, no two divorce attorneys are identical in their personality or approach. That's why it is important to assess your needs honestly when selecting a divorce lawyer: What do you want out of this divorce? What in particular do you need help with? What is your budget? 
On average, divorce attorneys charge an average of $270 per hour, along with an advance on their fees—called a retainer—ranging from $2,000 to $5,000. And it adds up quickly: The average bill of attorney fees for one spouse is around $11,300.5
Take Advantage of Free Consultations
It's recommended that you find lawyers who offer a free consultation so you can test out your rapport before committing fully. Taking time to find a good fit—both in terms of personality and rate—may save you money in the long run.
Find a Lawyer Who Offers Payment Plans
Attorneys and law firms are often accommodating when it comes to payment plans. If you don't think you will be able to make payments upfront, it's recommended that you find a lawyer who is willing to provide different options for payment after the divorce process is said and done.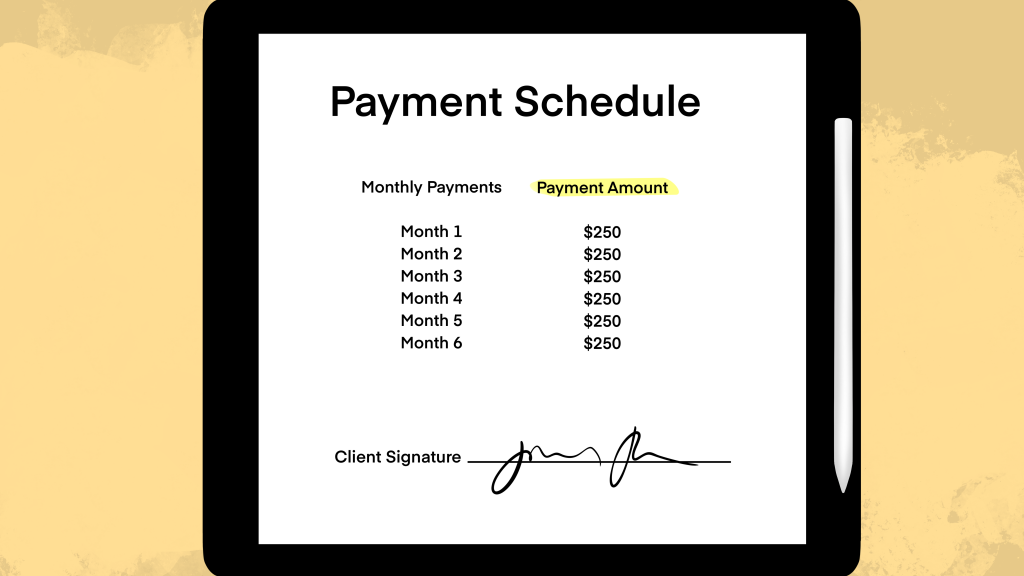 Hire a Consulting Attorney Instead
After assessing your needs, you may find that you don't need a full-scope divorce attorney from beginning to end. Consulting attorneys can be hired for specific tasks, such as completing divorce forms, preparing for mediation, and drafting or reviewing a proposed settlement agreement. On average, the total cost of a consulting attorney is less than half of a full-scope attorney.1
3. Apply for a Fee Waiver
Court systems charge divorce filing fees range from $50 to $450 across the U.S., depending on what state you live in. You may be eligible for a fee waiver, however, if you are undergoing financial hardship. Qualifying for government assistance or having a household income that is 125% or less than the current poverty level is likely to make you eligible.6
4. Stay Organized
Divorce can be a complicated process, with the amount of paperwork and financial documents you're required to review and provide. Staying organized and doing the bulk of this work yourself will save your attorney a lot of time, which translates to thousands of dollars in savings for yourself. It's recommended that you organize these documents electronically so they are more easily accessible for your attorney.7
5. Be Professional
Emotions can run high during the divorce process, but it's important to remember that your lawyer is not your therapist. Keeping the interactions with your lawyer, who charges by the hour, as minimal and high impact as possible will save you unnecessary fees. Since your lawyer is always on the clock, it's advisable to stay mindful about every phone call, email, or question. 
6. Work With—Not Against—Your Spouse
Perhaps the biggest factor in avoiding high divorce costs is maintaining a level of respect and collaboration with your spouse. The more agreements the two of you can reach on your own time with regard to property division, child custody, household items, and other related issues, the more fees you can avoid for services such as professional appraisals.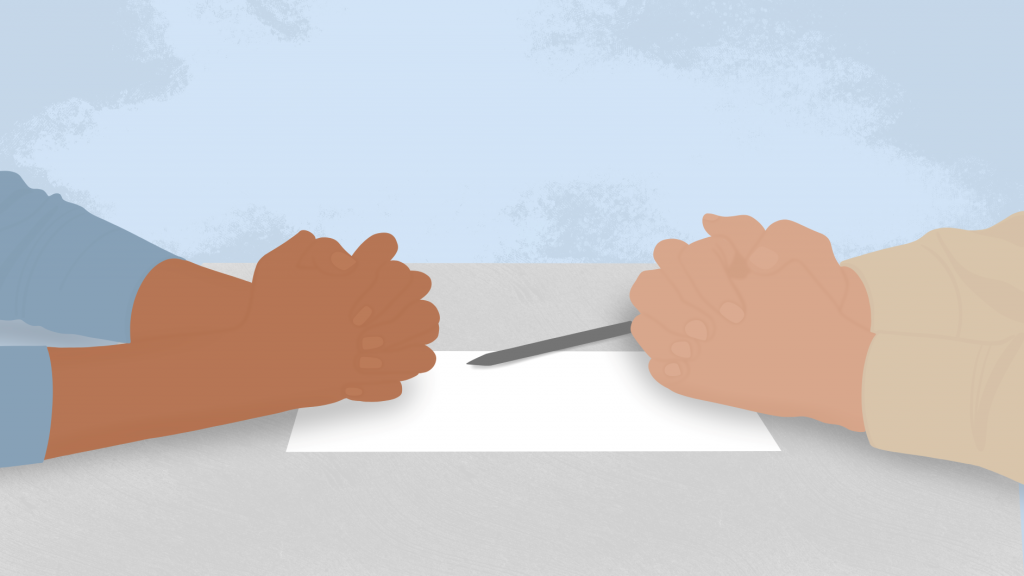 Sources: