A rental application is a form that landlords can use to vet potential tenants for an available rental unit. It collects details from the applicant, including, but not limited to, contact information, employment, household information, income details, personal information, and residential history.1  It also usually gives the landlord consent to use the information to run a background check and obtain a consumer report on the applicant. Once you have a landlord approved a rental application, they can move forward with writing and executing a formal lease agreement.
In this post, we'll take a look at the benefits of rental applications, how they should be structured, and what to avoid. And if you're looking for official rental application forms, be sure to check our database, with commercial and residential applications for all 50 states.
Table of Contents
Why Landlords Should Use Rental Applications
Rental applications are valuable to landlords for several reasons. First and foremost, they collect all of the information and consent needed to run credit and background checks on applicants. Second, they tend to filter out potential tenants that are not actually serious about renting the available unit. Finally, they assure a landlord that the applicant can pay their rent consistently and maintain the rental unit.2
For households with multiple adults and incomes, it's recommended to require each adult to complete their own application. It's also important to note that some states prohibit landlords from running background checks while screening potential tenants.2
The following online companies run criminal and credit checks:
What to Include in a Rental Application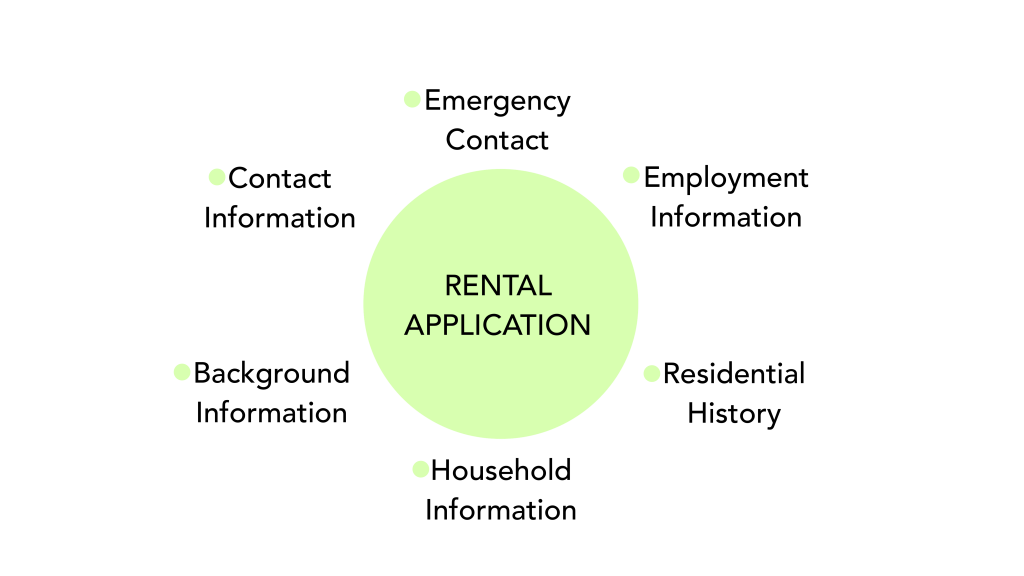 There are quite a few pieces of information that a landlord needs to obtain through a rental application. Along with the items listed below, any rental application should include a clear authorization for the landlord to contact current and former employers and landlords, as well as permission to run credit and criminal background checks on the applicant. Federal law also requires landlords to attach the Fair Credit Reporting Act (FCRA) Disclosure to the application. This details a tenant's rights under the Fair Credit Reporting Act.2
Background information:

Bankruptcy;

Evictions

Felonies;

Past issues paying rent; and

Smoking.

Contact information: 

Full legal name;

Email address;

Phone number; and

Social security or driver's license number.

Emergency contact information

Full legal name;

Email address; and

Phone number.

Employment/financial history:

Names and contact information for current employers; and

Proof of income (recent pay stubs, W2, employment offer letter).

Household information:

Number of total people;

Number of minor children (if any); and

Number of pets (if any).

Residential History:

Names and contact information for past and current landlords; and

The past five (5) years of residential history.
Rental Application Fees
It is common for landlords to charge a fee for submitting a rental application. Generally they are non-refundable and cover the associated "hard" and "soft" expenses of tenant screenings. Hard expenses include the real costs of running credit and background checks, while soft expenses include the administrative time it takes for the landlord to review applications, credit, and background checks.3
It's important to note that application fees should never be used as a source of revenue, and should not be required for a potential tenant to tour the property before applying. Also, if a landlord decides to deny a tenant's application before running a credit or background check, it is good practice to refund the tenant's application fee.4, 5
Landlords should always consult the specific laws in their state regarding fee amounts. Some states set limits on the amount a landlord can charge, while others permit landlords to charge market-based fees.1
What Should Not Go in a Rental Application
It's important for potential tenants to keep an eye out for signs that a landlord or rental unit are not who or what they seem. Some of the more obvious red flags to look for include:
Rental discrimination is a primary concern in rental applications. Rental discrimination is when the manager of a rental property handles a tenant or applicant differently than others because they are included in a legally protected class.10 Courts recognize two types of rental discrimination, intentional and unintentional:
Intentional rental discrimination is direct. For example, advertising that a certain protected class should not even consider applying for a rental unit, or only offering specific units to an applicant based on their association with a protected class are considered rental discrimination.

Unintentional rental discrimination is indirect. For example, creating rules in a rental property that discourage households with young children to apply is considered rental discrimination.
Federal Fair Housing Act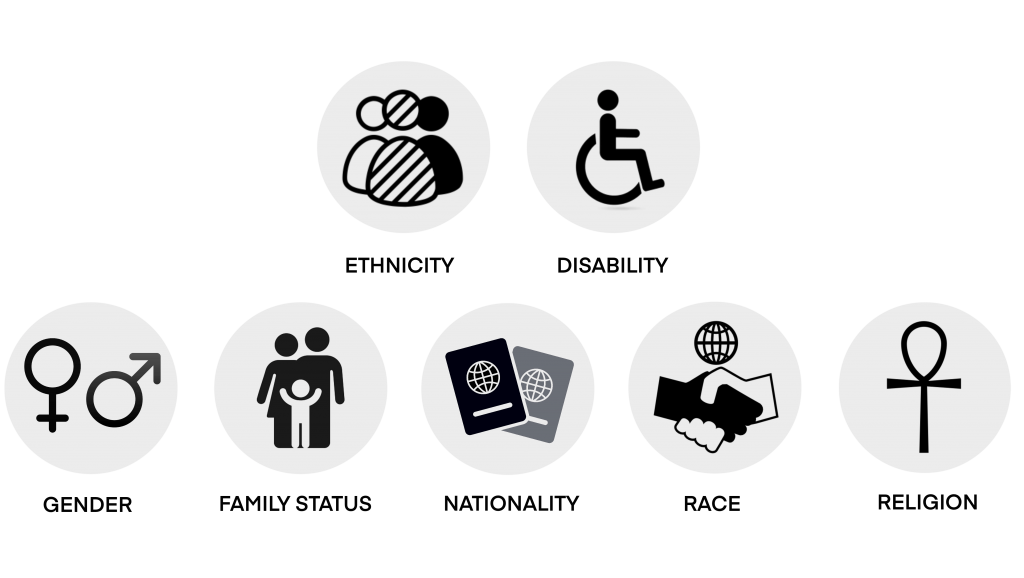 The Federal Fair Housing Act applies to any person or entity that provides housing to other persons, including banks, landlords, municipalities, and real estate companies. Exemptions apply to owner-occupied buildings with four or less units; single family homes that are for rent or sale by the owner; and housing that is provided and managed by a religious group or private club.11
The act prohibits discrimination based on10:
Disability;

Ethnicity;

Gender;

Family status;

Nationality;

Race; and

Religion. 
Some states have additional laws that prohibit discrimination based on11:
Age;

Citizenship;

Criminal history;

Genetic information;

Gender identity and expression;

Sexual orientation;

Source of income; and

Veteran/military status.
Related Forms
Sources