Finding a place to rent with bad credit can be difficult in the best of times. But in a hot rental market… it's fair to say that "difficult" might be sugarcoating the challenge.
Yes, a credit score is a metric that some landlords use when evaluating tenants1. But if your credit is in the "I'd rather not talk about it" range, don't despair! Finding a great home without great credit is possible. Let's find out how.
Table of Contents
First, Know that You're Not Alone!
Bad credit has been a part of American life for far longer than you've been looking for a new place. The majority of Americans have been rejected for a credit card, loan, or car due to poor credit (53%), according to a November 2019 YouGov survey conducted by ScoreSense2.
Not only that, but the same survey showed that 28% of American adults between 18 and 54 have no credit cards at all – which can actually damage credit. Of those who do, 25% of both Millennials and Gen-Xers carry more than $4,000 in debt each month.
Although, if you are in a relationship and you have credit issues, you might want to talk to your partner about finances. The ScoreSense survey showed that 56% of people in a relationship thought they had better credit than their significant other. Maybe your partner could surprise you!
So, what living opportunities are out there are the majority of us debt-saddled, cash-strapped Americans?
Find Small Rental Companies and Individual Landlords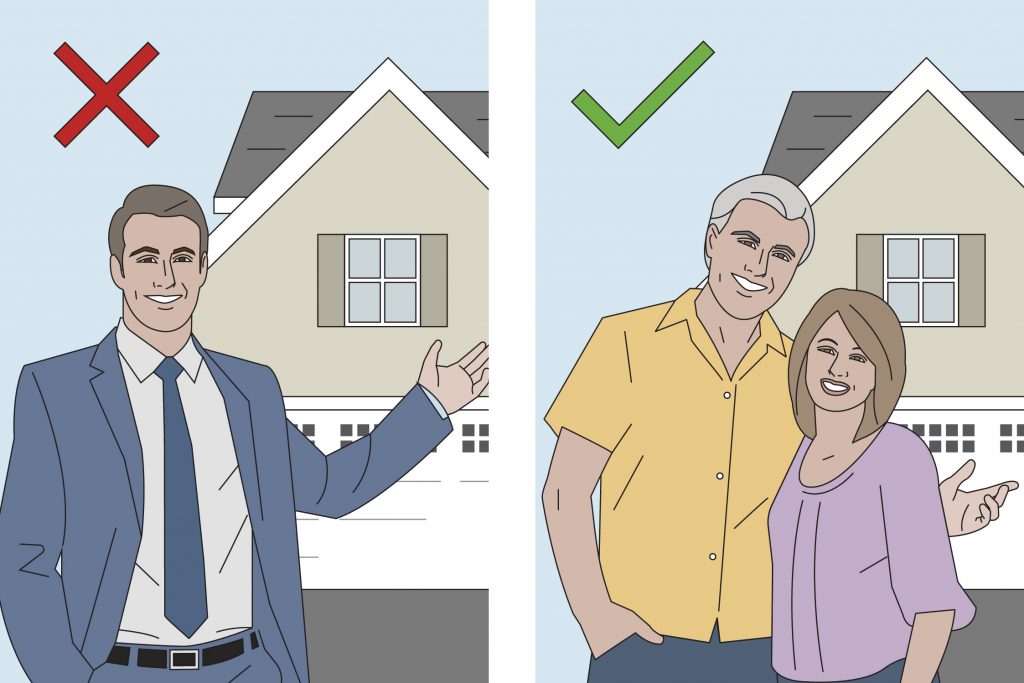 Houses and apartments that aren't managed by huge property management companies are easier to find than you might think. Roughly half of rental properties in the country are still owned by individual landlords or homeowners3. This is good news for renters with credit scores below 600, because individual landlords are generally more willing to look past a bad credit score if the applicant can provide other ways to prove their reliability4.
Many small rental companies and individual landlords factor up to 120 days to get one of their properties filled5. If you see a home that's still up for rent that's nearing the end of that window, you might find a landlord more willing to overlook a bad credit score. Consider searching in places with high vacancy rates to further lean into this situation4.      
Have an Impressive References List
A credit score is one way of showing that a potential tenant is a trustworthy person, but it is hardly the only way. Whether the prospective landlord is a real estate firm, an LLC, or an individual homeowner, showing up to the interview with a professional-looking list of solid references will help put them at ease.
The goal for this list is to find former landlords and cohabitants who will vouch for your consistency and professionalism by signing a landlord recommendation letter6. Ideally, the references should be landlords or cohabitants with a lengthy history with you. Regardless of the length of the relationship, it is important that the references have a good rapport with you and will support you if called upon to verify the information in the letter.
Find a Co-Signer
If all that prep work and scouting is still not paying off, it might be time to consider upgrading your team. A good way to do that is to find a co-signer. A co-signer is someone who will guarantee your lease with a property owner should you fail to be able to do so. This is obviously a big ask and it is important to have your case prepared before you approach someone and ask them to take that risk for you (showing them a few landlord recommendation letters doesn't hurt, either). A more comprehensive list of what co-signers (and those searching for co-signers) need to know can be found here.
Another option for finding a way to let someone else's credit do the talking is to find a roommate. The coronavirus has renters looking for ways to make their monthly payments, with many of them unable to pay their landlords5. Offering to join forces with someone who already has a lease could help them make rent, even as it helps you build credit for your next housing opportunity. Make sure your prospective roommate is a good fit and reach out, or use an online roommate finder to let the algorithms decide your next roomie7.
Embrace Nontraditional Housing Opportunities
Airbnb started as a platform for homeowners and small businesses to offer up spare rooms to travelers to make some extra cash, which was a booming business model – until it got hit hard by the coronavirus8. As a result, the company and its clients shifted, and many of those properties are now being put on the market for long-term rentals at dramatically reduced prices.
This is a great "in" to start a relationship with a property owner, as many Airbnb owners aren't sticklers on credit score. An initial rental of a few months could lead to a longer commitment, or at least a positive letter to add to your references page.
As society grows more digitally connected, traditional housing options are being disrupted and then disrupted again. For those who have been traditionally told "no" by those entities, this dynamic might provide a way past the credit score gatekeepers. By having a strong sales pitch bolstered by flexibility, availability and strong references, aspiring renters could capitalize on these disruptions and find themselves living in a place that, just a few short months ago, would have been out of their reach.
Video: How to Get an Apartment With Bad Credit
Sources