Hosting an open house isn't as simple as opening a door and inviting strangers off the street. Real estate agents generally arrange them, but homeowners can host one personally if their house is FSOB ("for sale by owner"). But neglecting important steps can leave homeowners and many experienced agents without much foot traffic, interest, and a sale. Let's explore open houses, how to host one, and how to attract real buyers.
Table of Contents
Deciding to Whether Host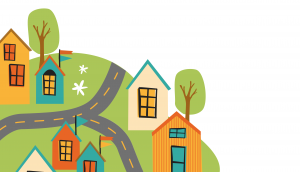 Before diving into an open house, it's important to decide whether holding one is even beneficial to the actual sale. Is the house in a part of town with traffic patterns that make sense? What is the turnover ratio in the neighborhood? Is the neighborhood mostly comprised of owner-occupied properties? 1
Open houses generally benefit homes that stand out from the homes surrounding them and if they are located in a busy, populated neighborhood in high demand. 2 It can help to research other homes that are for sale in the area and whether or not any of them would compete. Expensive homes, those worth over $1 million, typically avoid open houses and rely on private tours. Open houses also tend to benefit the real estate agent in terms of networking more than they do the homeowner or the actual sale of the home. 3
When to Schedule
Most real estate agents claim that Sunday is the best day to host an open house, with 11 AM to 3 PM being the best time frame in metropolitan areas and 12 PM to 4 PM the best time in suburban neighborhoods. 2 If open houses fit into the sale plan, hosting one per week is a good general rule of thumb.
Preparing the House
The most critical first step to take when planning the sale of a house is to clean it thoroughly. Store away all valuables and fragile items around the house. Put away possessions that are very personal, such as family photos. Fix both major and minor damage inside and outside the house, and take care of any cosmetic needs such as updating appliances or painting vibrant walls a neutral color. Basically, make the house look as close to a furniture showroom as possible. The environment needs to be welcoming and homey but generic enough to not dissuade any buyers with an overly distinct style.
Marketing the Open House
It is important to start marketing an open house at least two to three weeks before it happens. 2 Some of the best ways to market an open house include:
Creating an FAQ sheet for the house that includes:

A brief description of the property, its outdoor spaces, and any special features;

A list of included appliances;

A list of neighborhood amenities (nearby public transportation, recreation, shopping, etc.); 

Applicable maintenance or HOA fees;

Details about recent upgrades (if applicable);

Exterior and interior photos;

Local school information;

The address;

The asking price;

The number of bathrooms;

The number of bedrooms;

The real estate agent or seller's contact information, depending on who is selling the house;

The real estate taxes; and

The total square footage of the property and the house. 4

Door hangers for the neighborhood;

Emailing past clients (for realtors);

Inviting neighbors personally by knocking on doors;

Listing the open house on popular listing and social media websites (other than the real estate

agent's site, of course), including but not limited to:

Real Estate Forums;

Trulia

; and

Making a video tour of the house to share on listing and social media sites;

Physical signage that is easy to read. Think about simpl

e messaging and balancing bright colors with neutral tones. A sign should be big enough to read driving by in a vehicle, but not so big that it is an eyesore or a nuisance; 2
Taking professional real estate photos that use as much natural light as possible and include a healthy mix of wide-angle shots and lifestyle photos; 5 and 

Using good-old word of mouth.
Staging the House
When it comes to staging, simplicity is key. The design should trim excess personality without losing it altogether. Neutral and unassuming accents work well. 5 And it is just as important to stage any outdoor spaces as it is to stage the house's interior. Patio furniture, an awning, a fire pit, or a bird fountain can all make a yard feel a little more like home. Some more creative tips include:
Decorating the walls with before and after photos, if the house was recently remodeled;

Hang holiday decor if the open house will be during a holiday season;

Park a fancy car in the driveway or in front of the house; and 
The Day of the Open House
Arrive Early
On the actual day of the open house event, arrive early to complete last-minute staging efforts such as strategically placing flowers and candles around the house, setting out refreshments, and turning on a curated music playlist. It is also a good idea to open all windows and turn all lights on. The brighter the environment is, the more welcoming it is. Make sure that any family pets have been sent elsewhere or are closed in a space that guests won't visit. Also, try to park out of the driveway and away from the front of the house so guests can see the exterior without any obstructions. Finally, create a sign-in sheet that collects the name and contact information of all visitors. This will be useful for follow-up later on.
Engage Guests (If You're the Agent)
As visitors start to arrive, welcome them, provide them with a copy of the house's FAQ sheet, and direct them to the sign-in sheet. Agents need to be prepared with as much knowledge about the house as the actual homeowner would have. Knowing the features to highlight in each room of the house can help conversations stay natural and relaxed. Coming off as genuine, consistent, and personable is key. For homeowners working with a real estate agent, it is best if they are not at the open house at all. If they are selling without an agent, they should remain as unobtrusive as possible so as not to make any guests uncomfortable as they tour the house. 7
Helpful Forms
Sources